The Top 6 Best Christmas Party Ideas - 2022
Book your 2022 Creative Christmas Party with MasterPeace, London. Here's 10 Creative Christmas Party ideas to get your creative juices flowing
It's been a long, long year and the we all deserve a treat to end December on a festive note. So, what better than a Christmas-themed party packed with exciting events to get into the holiday spirit? If your normal Secret Santa just won't cut the mustard, why not explore a creative take on the classic Christmas do? At MasterPeace, we have a range of Creative Christmas Party ideas to suit every team, family, and friendship group in 2022.
From candle making to getting artsy with wreaths and baubles, there's so much in store for you. We've selected a bundle of gift-wrapped ideas that'll help usher in that Christmas spirit!
What are the best ways to make a Christmas Party inclusive?
When planning your Office Christmas Party, consider these 5 things to help keep it fun and inclusive:
Location: remote working is here to stay, so some of your teammates may not be in the same city let alone the same country as you. If you are going to invite your team to one location, consider financing their travel and any accomodation costs. Be considerate to the impact travel may have on your colleagues' commitments at home: from childcare, to parental care, to pooch care! And where travel isn't possible, why not consider a hybrid event? Your teams can get together at their local offices, or a local venue, and you can dial remote workers in digitally to participate too.
Occassion: in multi-cultural teams, it's good to be mindful of what religious and cultural occassions your colleagues may celebrate (or choose not to celebrate). A good way to keep your get-together inclusive, is to focus on the people, not the occassion, by celebrating the individuals' or teams' accomplishments. Alternatively, why not theme your Party around the season, e.g. your Winter party.
Food & Drink: being generous with your catering will help give a celebratory feel, but consider your team's religious, cultural, and nutritional restrictions. It is also worth being mindful of food-related anxieties that may be present in your team. With that in mind, it can be helpful to not anchor your festive party specifically around food, or alcohol, and instead offer an enriching activitiy, or range of activities.
Experiences: enriching experiences can really bring your team together. Consider inclusive experiences that will capture your team's interest, even if some may be absolute beginners. Focus on activities that are restorative, fun, and perhaps non-competitive (there's enough of that at the office!)
Accessibility: for in person parties, consider the accessibility of your chosen venue. Does it have appropriate wheelchair access? Does it have appropriate washroom facilities, considerate of gender identities within your team? Will all members of your team feel safe travelling there and back?
What are the best Christmas Party Venues in London?
There are few places in London more festive and cosy than the MasterPeace studio in Belgravia. Perfect for small Christmas and festive parties of between 8 to 20 guests, we'd love to host your Christmas experience.
If you'd prefer, we can also host your Christmas Party at your home, offices, or a venue of your choice. Just get in touch!
Top 6 Best MasterPeace Christmas Party Ideas in London (2022) Are:
Price: from £39pp
Choose from 10 gorgeous paintings to theme your event around. Your artist instructor will guide your group through your chosen beginner-friendly piece step-by-step. Perfect for Christmas Parties, Hen Do's, Team Building, Birthdays and more.
By the end of the session, you'd have a lovely work of art to hang up in your office or home—it can even be a wonderful gift for a loved one. The Paint and Sip Experience includes a cocktail or mocktail, as well as a festive treat, and is a fun, relaxing way to allow your team get their creative juices flowing in a chilled-out environment.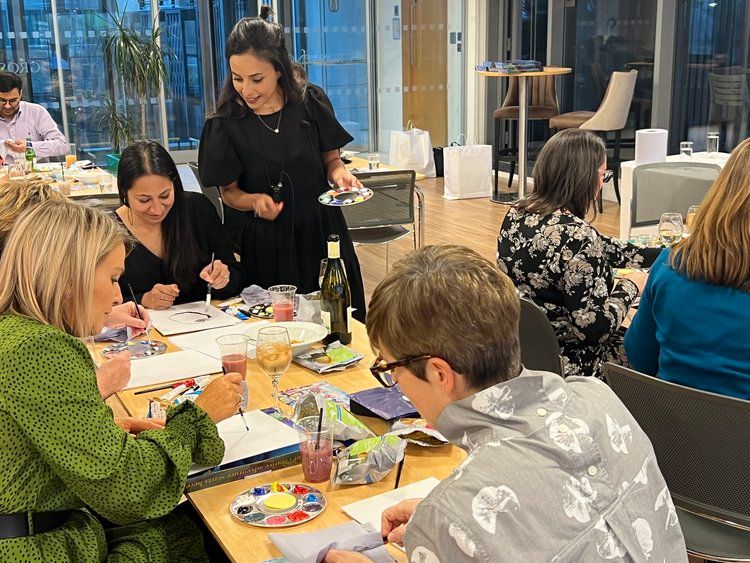 ENQUIRE ABOUT THE PAINT & SIP EXPERIENCE
Price: from £42pp
Make your own vegan-friendly aromatherapy candle at this super cosy candle making experience. You'll choose between seasonal essential-oil based fragrances to make a personalised candle, at this mindful experience.
You'll toast to the successful setting of your candle with an alcoholic or non-alcoholic drink, whilst we talk through how to make the most of your candle, before preparing our candles ready for taking home.
You'll pack your candle into a lovely gift box so it is ready to gift on to a loved one or find its way safely home!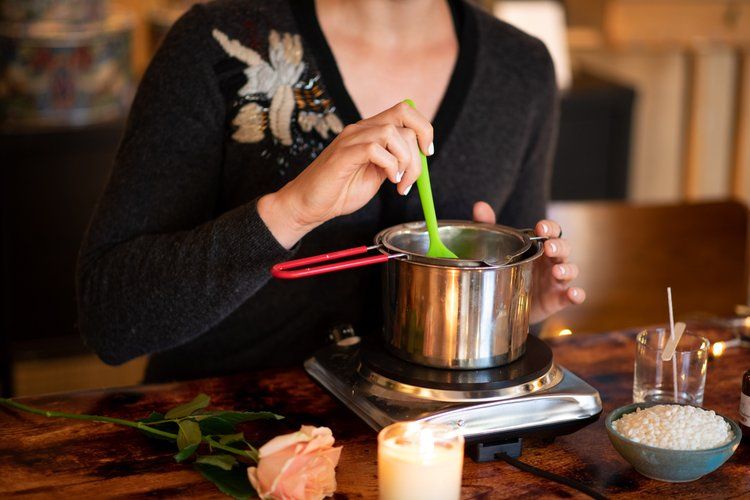 ENQUIRE ABOUT THE CANDLE MAKING EXPERIENCE
Price: from £34pp
Create your own luxurious merino wool red robin, at this Christmas bauble-making experience
Your robin sculpture is created through a process called 'needle felting', which is a fun and therapeutic process of creating sculptures using wool, using a special needle to gently bond the merino wool fibres together.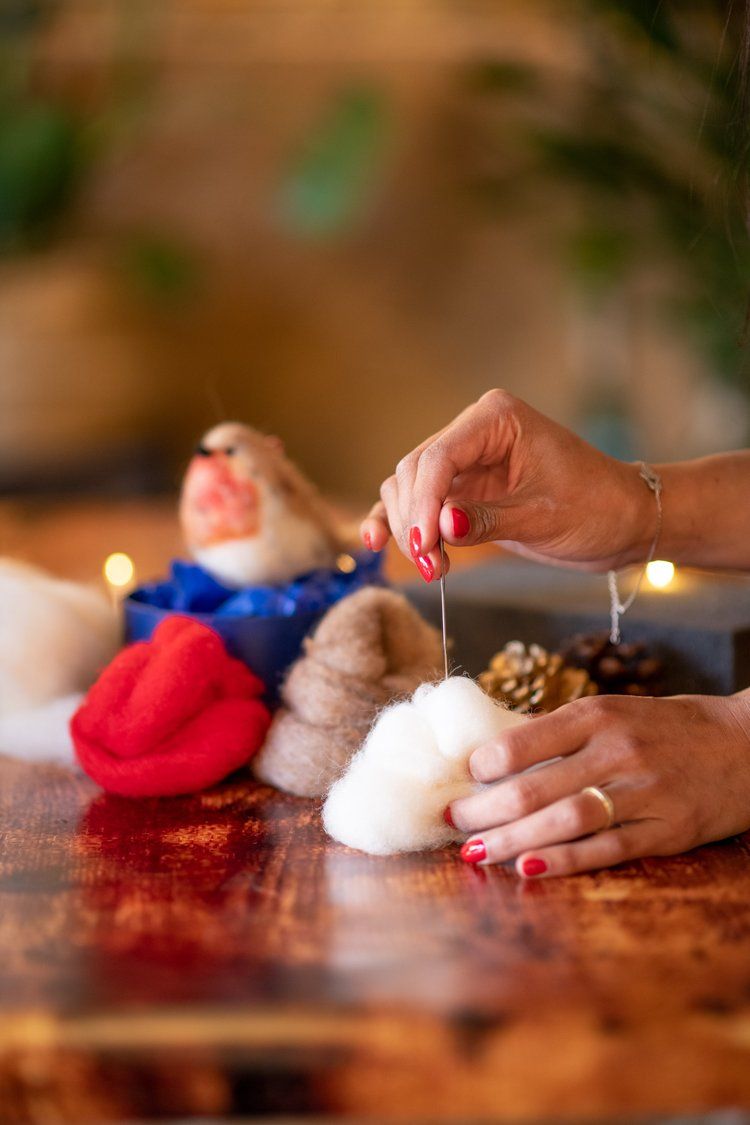 Your finished robin will be a charming, handmade, eco-friendly alternative to plastic decorations - using British merino wools.
You'll leave with at least one robin, strung up with twine, ready to be hung from your tree. Plus, you'll keep your tools and leftover wools for you to continue exploring this (highly addictive!) craft from home.
Enjoy a complimentary alcoholic or non-alcoholic drink as well as a festive sweet treat, whilst you embark on this new creative adventure.
ENQUIRE ABOUT THE BAUBLE MAKING EXPERIENCE
Price: from £75pp
Join us for this beginner-friendly creative wreath making workshop in central London. Hosted by a professional florist, our cosy studio will be filled with quintessential winter scents of fresh pine, eucalyptus, cinnamon sticks and dried oranges.
We'll take you through your wreath, step-by-step, from adding moss to the base to decorating your structure with fresh green foliage and hand-picked decorations.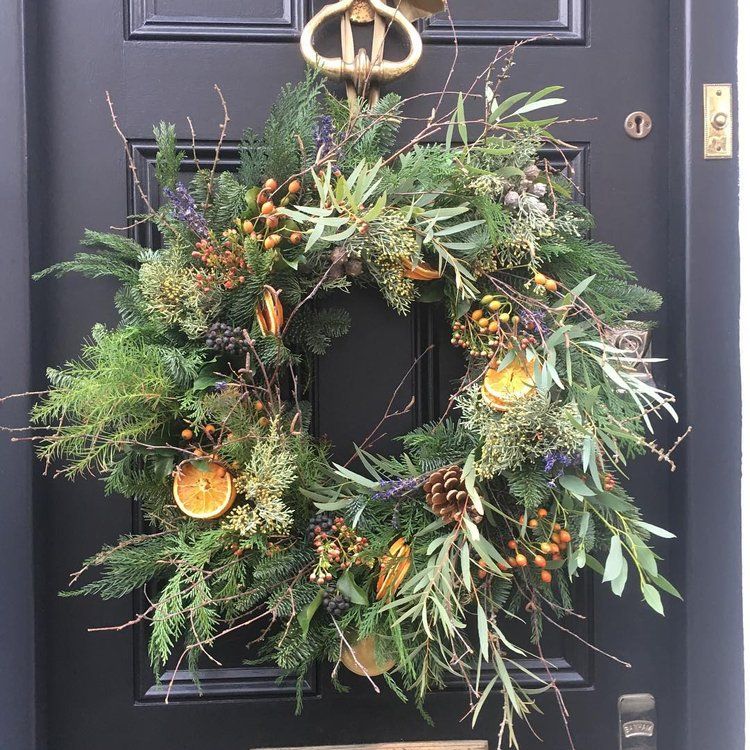 Everything is included, plus some festive drinks & sweet treats to get you in the holiday mood. We wish you a merry wreath making workshop!
ENQUIRE ABOUT THE WREATH MAKING EXPERIENCE
Price: from £63pp
Listed by Obby Concierge as one of their favourite Christmas Party ideas, a Terrarium is not just for Christmas, it's for life (if you treat it right). Simply put, terrariums are beautiful live gardens in a jar! They've got soil, miniature plants—pretty much everything you'll find in a garden except that it's all happening in a sealed glass jar.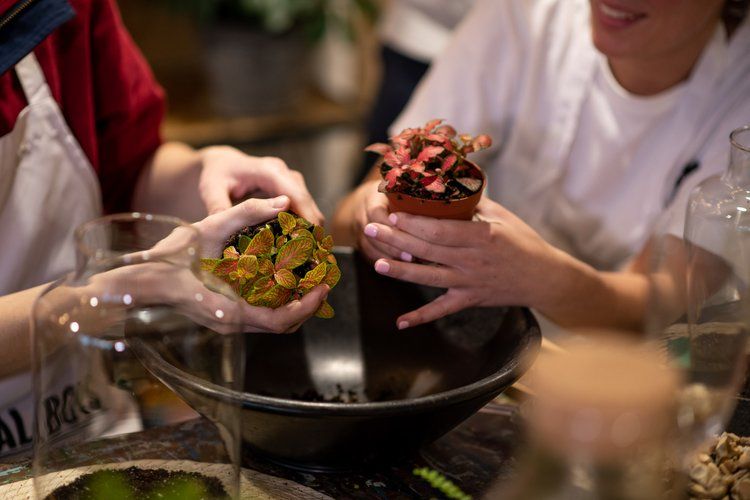 The Obby Concierge terrarium-making experience can be arranged to run at the MasterPeace Studio - perfect if you've visited us a few times before and are ready for something new and different!
Get your hands dirty and discover the talents of your green-fingered colleagues at this unique winter party.
ENQUIRE ABOUT THE TERRARIUM EXPERIENCE
Price: from £70 pp
Few things are as Christmassy and nostalgic as gingerbread. In this magical, festive experience, your team will not only get to relive those fond memories, but go one step further by constructing their own unique gingerbread houses!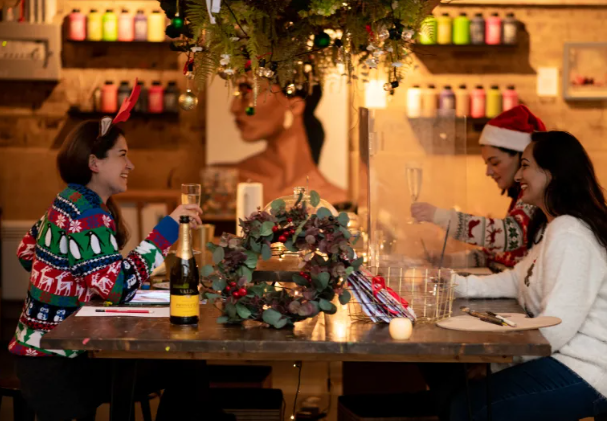 Each participant will be provided with their very own gingerbread making kit. This comes with everything you need, including delicious pre-baked gingerbread shapes, piping bags, icing, chocolates, sweets and more!
And of course, you're not on your own! A professional baker will guide you every step of the way, from building to decorating, so you'll have no trouble building your happy house from the ground up.
Everyone will also be provided with a complimentary glass of wine (or non alcoholic alternative) along with some seasonal treats. What's more, this class can be hosted anywhere; you can even set up a virtual or hybrid class is you need to.
Need More Ideas?
We hope these creative office Christmas Party Ideas help get you in the festive spirit this year. But if you're still on the hunt for more Christmas Party ideas in London, explore many other creative experiences that are on offer via our friends at Obby below.